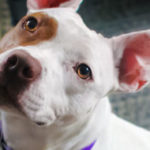 This organization is a New Hampshire-based non-profit working towards ending pet overpopulation, feral cat colony management, community education, and promote adoption of shelter animals. There are spay-neuter clinics each month, financial assistance provided to individuals in need to have their animals altered, animals up for adoption on the website, and so much more. We encourage you to learn about Animal Allies and help in any way you are able.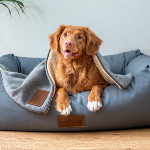 Motley Mutts Rescue provides veterinary care, as well as food, vaccines, wormer, preventatives, and other basic needs. When we have funding we also provide and help maintain housing for the dogs while in Mississippi, since there is no community facility or kennels that don't meet standard levels of care for the dogs in the county.
Motley Mutts Rescue is an all inclusive dog rescue. We rescue small dogs, big dogs, old dogs, and puppies regardless of breed. We've even been known to let some purebred dogs into the rescue! Learn more here.
Libby's Haven for Senior Canines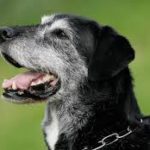 Libby's Haven for Senior Canines is an all-volunteer group dedicated to re-homing and caring for Senior dogs in need. The Seniors are shelter rescues and owner-surrendered dogs with much to offer. Libby's Haven for Senior Canines provides all needed veterinary care for dogs who come into their program. Dogs are current on vaccinations (DHLPP/rabies), spayed or neutered, heartworm negative and on heartworm preventative medicine when they are adopted. Libby's Haven is not a shelter facility; the dogs live in homes with loving foster families while awaiting that special home of their own. Libby's Haven for Senior Canines strives to give all Seniors the opportunity to live out their golden years being cozy, safe, and loved. To learn more, click here.
Jackson County Humane Society of Arkansas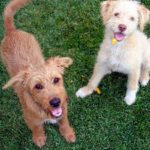 The ultimate goal and greatest hope at the Jackson County Humane Society of Arkansas are to reduce the number of unwanted animals. They continually work to achieve this by educating pet owners about the importance and health benefits of spaying and neutering their beloved pets. They also provide a safe haven for animals in our care and seek good responsible homes for them. No animal will be euthanized except for specification guidelines provided by the Humane Society of the United States. Jackson County Humane Society is committed to reducing the overpopulation of animals through spay/neutering opportunities. Also in assisting law enforcement with potential abuse or neglect cases.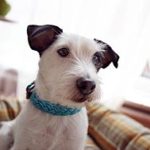 Petfinder is an online, searchable database of animals who need homes. It is also a directory of nearly 14,000 animal shelters and adoption organizations across the U.S., Canada and Mexico. Organizations maintain their own home pages and available-pet databases. To search their extensive database for a new family member or to read their comprehensive information about pet adoption and care, visit their website.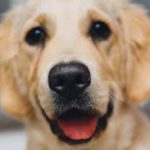 The mission of the New Hampshire SPCA is to save the lives of companion animals through rescue, rehabilitation, and adoption; to promote learning, eliminate animal cruelty and be a leader in advancing the highest standards of animal welfare. Their Adoption Center receives over 2,500 unwanted, neglected or abused animals from the region each year. NHSPCA provides each one with a warm bed, medical care, nutritious food and the time it takes every step possible to place them in the best possible new home. To learn more, click here.
Animal Rescue League of New Hampshire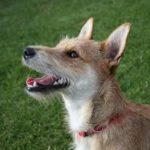 The Animal Rescue League of New Hampshire is a 501(c)3 nonprofit organization that helps more than 2,200 cats, dogs, and small animals each year. Being more than a shelter, The League also employs one of only three shelter-based Animal Cruelty Investigators in the state. To help people who love their pets, but are currently struggling to care for them, The League offers community outreach programs, such as a Pet Food Pantry and Low-Cost Spay/Neuter Clinics. To learn more, click here.