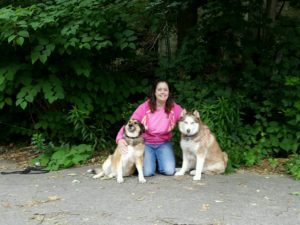 Hi, my name is Kathy Peirce and my passion is animals. I love helping them, working with them and just being in their presence. I have always felt it my duty to do what I can for any animals that cross my path in need of a hand. Over the years this has included not only dogs and cats, but turtles, birds, possums, raccoons….well, you get the idea!
Out of my love and respect for animals, in 1994 I founded a nonprofit animal welfare group, Animal Allies, which focuses on ending pet overpopulation through spay/neuter programs. I have been a volunteer since the group's inception and have also volunteered at local animal shelters over the years including the Manchester Animal Shelter for six years and most recently at the Animal Rescue League for two years where I was a Senior Dog Walker and Mutt Trekke and currently a kennel cleaner at Motley Mutts Rescue in Hooksett.
After 20 years of working as a legal assistant in the corporate world I began to realize that I must find a way to make my passion my work. Ultimately I decided that working with dogs was what I wanted to do. Five years of in-depth planning and schooling to learn as much as I possibly could about dogs and dog behavior have led me to realizing my dream of opening a dog daycare here in Hooksett, New Hampshire. Without the love, support and hard work of my husband Tom, none of this would be possible. He devoted every spare minute of his time for months doing all of the fit-up and construction in our building making it the beautiful facility it is today.
I not only have the love of dogs, I have the knowledge and training to care for them and to keep them safe and ensure they have fun during their stay with us. My certifications and training include:
Certified in Pet First Aid & CPR
Dog Trainer Apprentice Program (2 years completed – 2014 to 2016)
Certified Dog Day Care Supervisor
I live in Auburn with my husband and two sons, two rescue dogs, seven cats and one loud bird named Buddy.
I hope to meet you and your best friend sometime soon. Call or email anytime with questions or for more information.
Until then, thanks for visiting our site!
~Kathy Peirce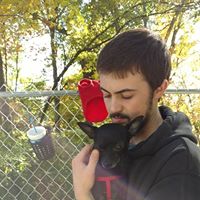 Hi, my name is Matt Peirce and I have grown up around all kinds of animals. When I was born my parents had two dogs and we have always had at least two or three in the family. I enjoy being around dogs and have learned a great deal at Kool K9 since my mom and I opened the business in June 2016. I started working here part-time after school when I was attending Pinkerton Academy until I graduated in June 2017 and now work full time.
Certifications & Affiliations